Year conviction was overturned:
2001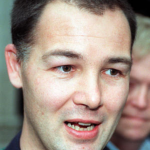 ---
Peter Fell was convicted of the double murder of Ann Lee and Margaret Johnson who were killed while out walking their dogs. Following the murder, he made a call to 999 confessing. He also made several other admissions during police interviews, where he was not allowed a solicitor. He was convicted primarily based on these admissions. He later stated that he had made the story up because he wanted to "be somebody." On appeal, evidence from experts, including an expert instructed by the Crown, showed that these admissions were unreliable. In addition, it was found that the Crown did not disclose facts relating to eyewitness testimony that may have undermined that testimony (e.g. that one witness had identified various persons as being persons he recognised). The court found that without the admissions (which were described as false confessions) the case would not have been fit to go before a jury, and quashed the conviction.
< Back to Case Search
< Back to Overview Graph
Offence: Murder
Jurisdiction: England & Wales
County: Hampshire
Ethnicity: White
Gender: M
Years in prison: 17
Offence convicted of: Double Murder
Year of crime: 1982
Year of initial conviction: 1984
Year conviction was overturned: 2001
Age when imprisoned: 23
CCRC Referral: Y
Tried with others: N
Link to full case: https://www.bailii.org/ew/cases/EWCA/Crim/2001/696.html
Type of fresh evidence at appeal: Evidence undermining the reliability of a confession. Evidence relating to the reliability of witness testimony
Compensation: Unknown
Crown argued case at CofA: Yes
Retrial: No
Previous appeals: Unsuccessful appeal in 1985.