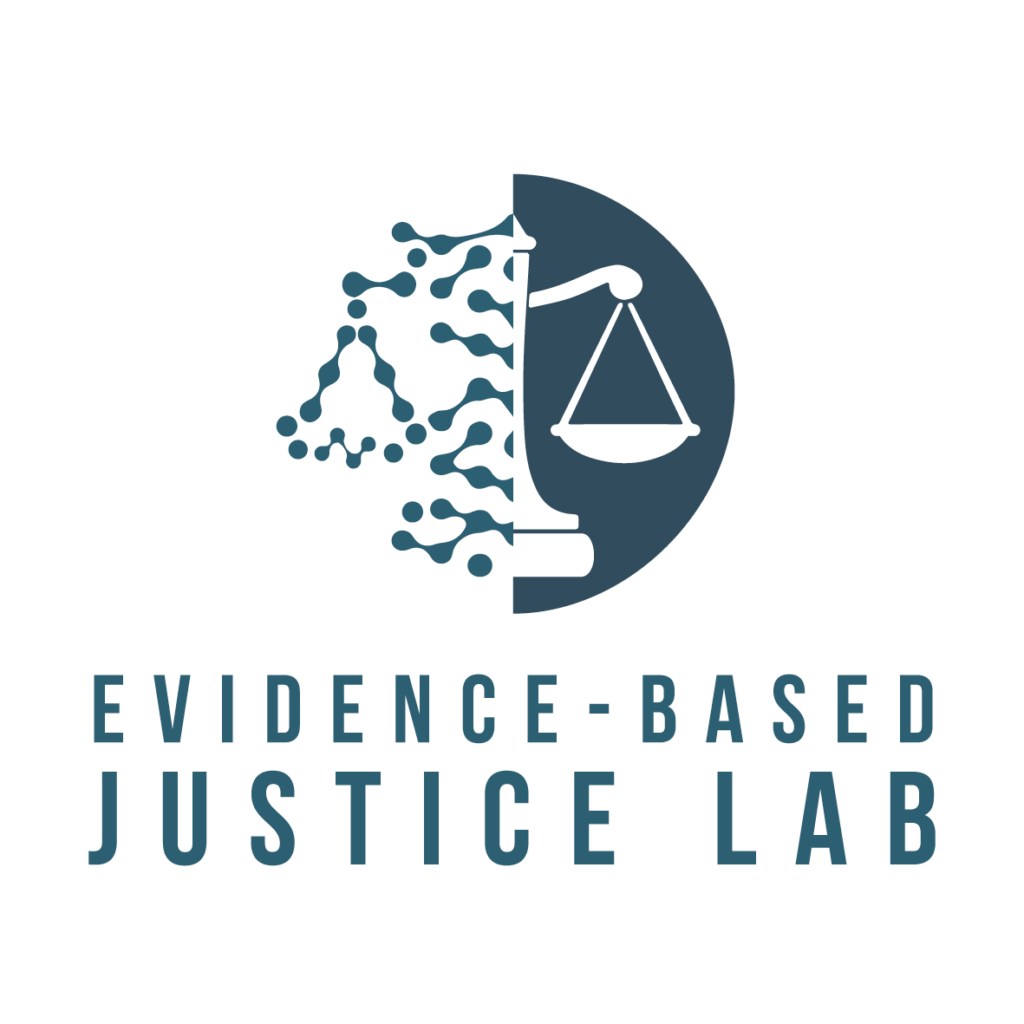 Designing new evidence-based recommendations for legal policy and argument using research methodologies in Law, Psychology and Neuroscience, and Data Science.
.
Welcome to the Evidence Based Justice Lab! We are an interdisciplinary research group funded by UK Research and Innovation working at the intersection of cognitive psychology, data science, and law. Our focus is on better understanding how science and scientific methodology can improve practice and policy in the legal system and enhance the accuracy of trial proceedings.
.
our team
Our team includes academics and students, who collaborate on data-driven research and putting that research to work in the legal system. Team members come from across disciplines including law, psychology, and criminology. This interdisciplinarity allows us to draw on a range of perspectives in our work, and to ensure our work is robust across disciplinary boundaries.
.
current academic projects
We conduct academic research at the intersection of law, psychology, and data science. By integrating these types of research we can offer new perspectives to inform legal practice and policy. One large project that we are currently working on is examining how legal decision-makers examine the credibility and accuracy of witness statements. We hope that the findings of this work will be helpful both in reducing miscarriages of justice and in addressing systematic failures to convict in certain types of case (e.g. in cases involving sexual offences).
'Why do defendants plead guilty?'
–
'What are the implications of moving justice procedures online?'
–
'How do forensic experts make their evaluations?'
–
'What are the main causes of miscarriages of justice, and what evidence is relied on in successful appeals?'
–
'How can we design legal policy to most effectively achieve human rights and public health goals?'
–
'How can we help judges and jurors analyse testimony better?'
–
.
creating impact in the justice system
We also develop resources to make data accessible to people who might need it.
One such resource is our Miscarriages of Justice Registry – the largest database of Miscarriages of Justice in the UK. This database includes case details of almost 400 individual miscarriages of justice. The database also contains wiki pages that document research relating to leading causes of miscarriages of justice, including false or unreliable confessions, witness testimony, and forensic science, and inadequate disclosure.
Selin Uyguc, a research assistant who worked on the database, described its importance: "Working on this database put me at the heart of some of the stories of those who the law has deeply wronged, and brought them to light. The research is not just about facts or numbers, but lives."
We also run a clinical programme where we collaborate with practitioner partners, and a CCRC referrals clinic where we assist defendants who believe they have been victims of miscarriages of justice with planning and drafting case referrals to the Criminal Cases Review Commission.
.