Year conviction was overturned:
2003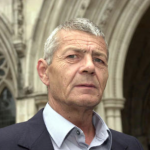 ---
Mr Wickens was convicted of the murder of 89 year old Mabel Crandell. Two witnesses claimed that he confessed to the murder after it happened. Their account suggested that the murder happened between 11pm and midnight on Saturday but evidence from the scene and pathological evidence suggested it occured late afternoon. Statements from the pathologist about the time of death that were inconsistent with the supposed confession were not disclosed to the jury, and neither was a confession from another man (on the basis that it amounted to "hearsay"). The appeal was allowed on that basis.
< Back to Case Search
< Back to Overview Graph
Offence: Murder
Jurisdiction: England & Wales
County: Kent
Ethnicity: White
Gender: M
Years in prison: 12
Offence convicted of: Murder
Year of crime: 1986
Year of initial conviction: 1991
Year conviction was overturned: 2003
Age when imprisoned: 44
CCRC Referral: Y
Tried with others: N
Link to full case: https://www.bailii.org/ew/cases/EWCA/Crim/2003/2196.html
Compensation: Yes
Link to compensation: https://www.lawgazette.co.uk/profiles/interview-linda-woolley/5065653.article
Crown argued case at CofA: Yes
Retrial: No
Previous appeals: Application for extension of time for leave to appeal refused in 1991; abandoned application for leave to appeal in 1992, application to treat application as a nullity refused in 1999.